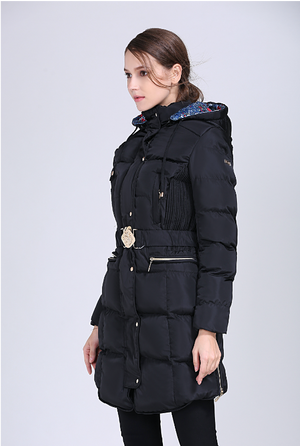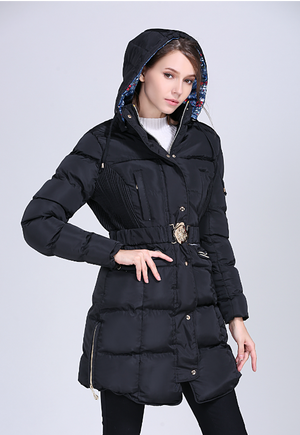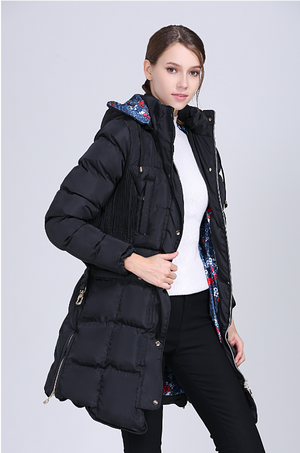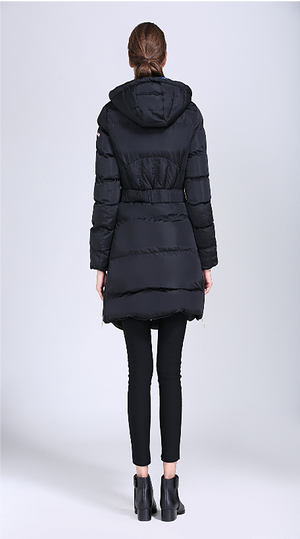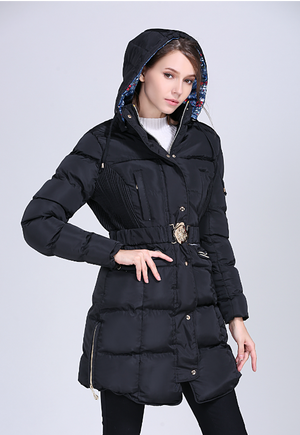 THE LEAH
The LEAH by FTX is a stunning washable faux-down coat in a nylon twill finish. Featuring a water-repellent and water-resistant shell, with a durable finish. This gorgeous coat has a fitted silhouette a large hood adds style to warmth. This is perfect for cold days. This 3/4 length winter season coat is undeniably stylish, adding minimalist flair to your style.  Two patched flapped chest pockets are made to hold all your items safely. Be it for the office or a night out on the town, the LEAH is your ultimate fashion coat.
PRODUCT DETAILS
Fits true to size.
Water-repellent and water-resistant fabric.
Washable.
Fitted silhouette.
Center front zip closure.
Zippered pockets with flaps.
3/4 length.
Super faux-down filling.
Fashion cuffs.
Comfort zone down to -25c/-13f.