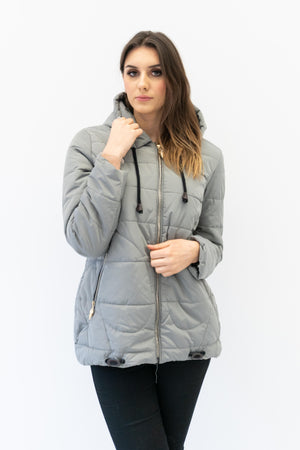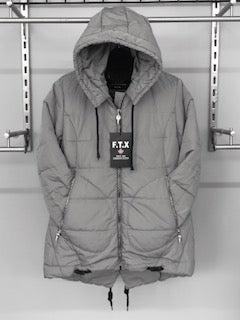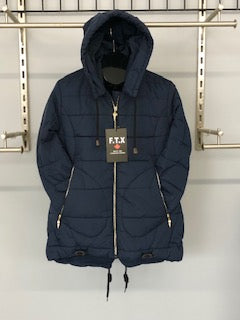 THE JADE
The JADE by FTX, is a super warm washable faux-down medium length jacket. The nylon finish features a water-repellent and water-resistant shell, and a durable finish. This gorgeous jacket has a comfort silhouette with a large hood. This is a perfect medium length jacket for cold days. This below the waist length winter season coat is undeniably stylish, and sophisticated, the jacket has a drawstring to add rousing to the jackets's silhouette. Two angled pockets are made to add comfort. Simple, fashionable and versatile. The JADE is your ultimate fashion coat, dress it up or dress it down!

PRODUCT DETAILS
Fits true to size.
Water-repellent and water-resistant fabric.
Washable.
Comfort silhouette.
Center front zip closure.
Side pockets.
Below the waist length.
Super faux-down filling.
Metal hardware.
Fashion cuffs.
Large hood.
Drawstring rousing.
Comfort zone down to -25c/-13f.